The playing partner Phil Mickelson was seen praising Ian Poulter full; he said so many good things about how he conducted himself and the incident during the Dell Technologies Championship in Boston.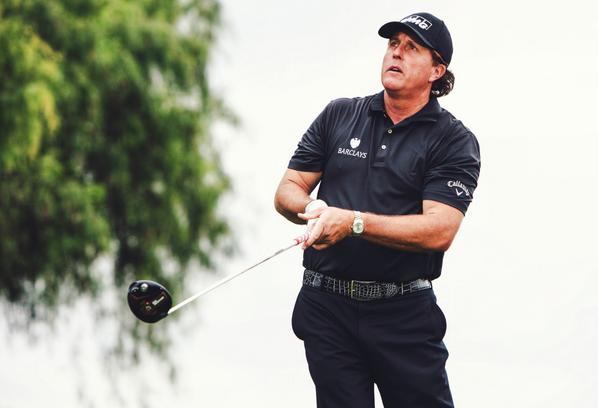 He said, Poulter managed everything very well or it could have been a bad incident on the first day of the Dell Technologies Championship.
In the event this is not for the first time that Poulter was interrupted by the two male spectators who were about nine parts full, at the time when Poulter, Lucas Glover and Mickelson walked onto the green present at the par three, they were contesting the 16th hole as their seventh on the course of TPC Boston.
The 16th hole on the course is a 187-yard par three with the surroundings of greens by a corporate enclosure.
Poulter first put a tee shot into the water, which was guarding the green. After that, he took a penalty drop and from 30-feet, he two-putted for a double bogey.
Nevertheless, few of the comments, which were clearly were off-putting for the Brit, who at his second and third holes dropped the shots earlier to now be a four-over par.
When asked about his tee shot, Poulter said, "At 16, I intentionally put my tee shot into the water, which one can't do and I did that and just tried to ignore what I was hearing at that time," said Poulter.
"However, then Phil came forward and try to speak with our group security staff and had the guys kicked out "I was losing focus as they were getting at me."
Mickelson, who at the start of the event announced that  his 'Phil and Amy Mickelson Foundation' has supported and donated $100,000 to the effort of the Hurricane Harvey, walked off from the match with a two-under 69.
Filed under: Ian Poulter
Tags: Poulter